Campbell River Guided Salmon Fishing
Welcome to the Salmon Capital of the World! Campbell River B.C. is centrally located on the east coast of Vancouver Island. Salmon fishing the calm waters of Discovery Passage will provide you with a memorable and exciting salmon fishing charter experience to remember.
Salmon Fishing Charters – Guided Charter Fishing
Guided Sportfishing – Ocean Sportfishing
Call or Text Us For Your Fishing Adventure 1-877-537-7678
We will get back to you ASAP
Campbell River Guided Salmon Fishing Charters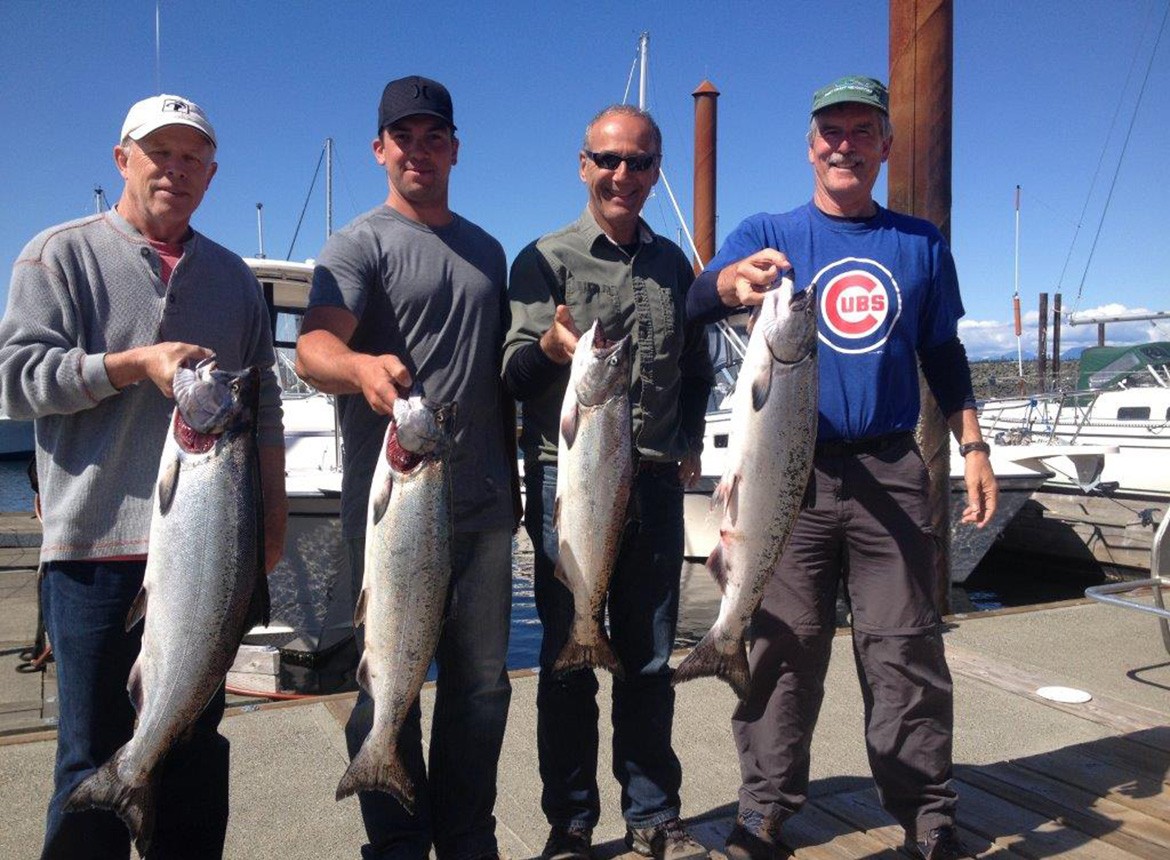 There are five species of Salmon that migrate through these waters at different times of the season, so there is ample opportunity to catch different species in the same day.
Discovery Passage is alive with an incredible abundance of wildlife including Humpback Whales, Orcas (killer whales), seals, sea lions, porpoises, Pacific white side dolphins, Eagles, Blue Herons. Don't forget to bring your camera to capture your memories. This will be your best salmon fishing charter experience ever.
Click image below to enlarge