Tyee Fishing with Coastal Island Fishing Adventures
This is a Salmon Fishing Charter Experience of a Different Pedigree!
Due to limited availability book at your earliest to ensure your opportunity for this unique fishery.
Tyee Salmon Fishing happens every year in Campbell River, B.C.. The late summer and early fall becomes a season all of its own. When dedicated sports fishermen of all ages gather in small rowboats in an area at the mouth of the Campbell River called the Tyee Pool.
Call or Text Us For Your Fishing Adventure 1-877-537-7678
We will get back to you ASAP
Campbell River Guided Salmon Fishing Charters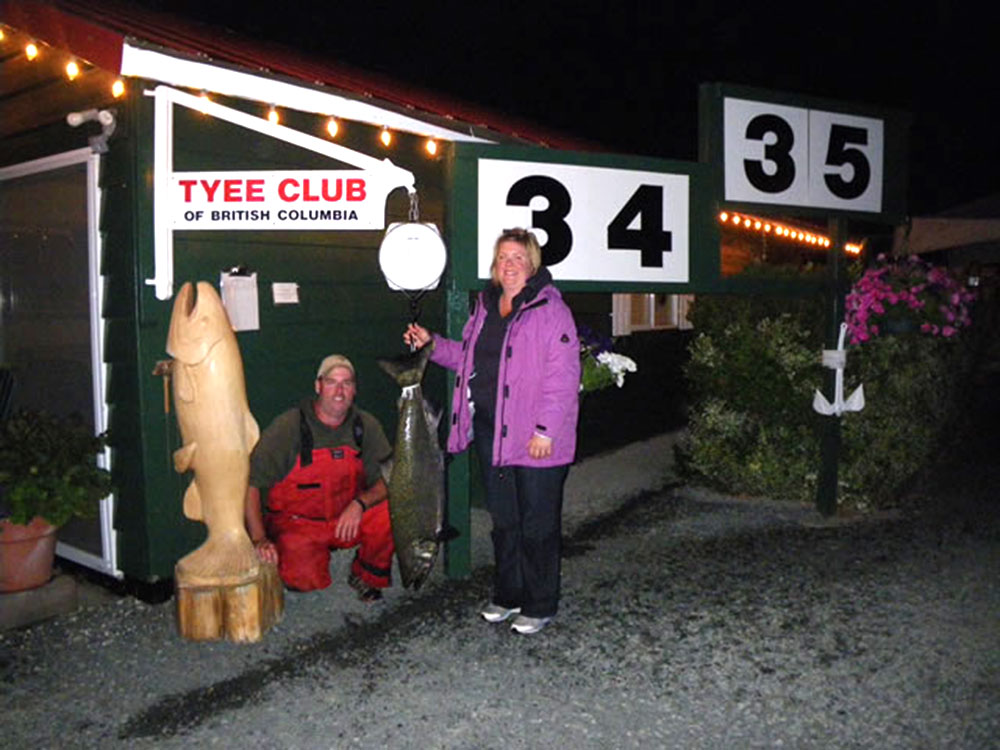 Even though the Tyee Club was officially founded in 1924, this is truly a very special fishery that started over 100 years ago in Campbell River. You can't inherit, buy or win a membership in the Tyee Club. But, if you're willing to meet the challenge you can fish your way into a membership. Only a rod between 6 and 9 ft in length, 20lb test line and a spoon or plug is allowed. Only rowing is allowed while fishing. If you catch a Chinook Salmon over 30lb – your fish is registered and you become a member of the Tyee Club.
Tyee fishing in a rowboat is one of the purest forms of sport fishing – an experience of a lifetime and the only place in the world to become a member of the exclusive Tyee Club.
This Campbell River, British Columbia experience is Salmon Fishing in a classic 14 ft. rowboat with just inches above the water line during the beautifully quiet summer morning with the painted skies overhead or during the bewitching hours of dusk when the moon slowly rises over the mountains, holding on to the fishing rod with your eyes glued to rod tip watching, waiting for that heart pounding strike as the guide yells FISH ON! and leans into the oars. It's not only a Salmon fishing trip of a lifetime but a memory you will never forget. If you love to Salmon fish and ever have the opportunity to go Tyee Fishing these are the words you will here every time "Absolutely Awesome!"